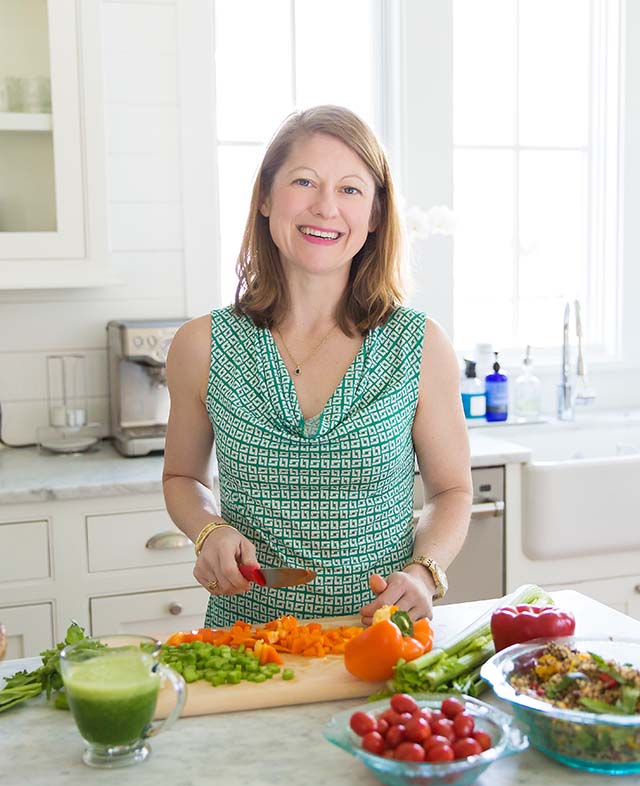 Martha Kester, founder of Pause Wellness Company, is a board-certified health coach with a passion to see others experience the healthy habits that have transformed her life.
A native of Beaufort, South Carolina, Martha's journey to health and wellness began nearly two decades ago as a young adult struggling through a number of mental and physical challenges and searching for greater balance in her life.
A full-time elementary school teacher at the time, Martha found herself perpetually stressed out, grumpy, sleep deprived, and burdened by constant injuries. One day, a friend who Martha worked out with after school remarked, "You light up when you work with us. I don't see that when you are in the classroom." That's when she knew something had to change.
In the summer of 2016, Martha stepped away from teaching to pursue her holistic health certification through the Institute of Integrative Nutrition, while simultaneously teaching 20 exercise classes a week to make ends meet (weights, yoga, and Pilates all over town), earning a 200-hour yoga certification through Greenmonkey in Miami, and learning more and more about living healthy — body, mind, and soul.
Martha's passion to discover how to achieve greater health and vitality in life — the right way — is the heartbeat of Pause Wellness Company, and today Martha has the privilege of helping people all over the country develop the same habits that transformed her life.
Solidifying her commitment to professionalism in the health and wellness industry, Martha was certified as a National Board Certified Health & Wellness Coach (NBC-HWC) by the National Board for Health & Wellness Coaching in March 2020.
10 Quick Facts About Martha
I am born and raised in beautiful Beaufort, South Carolina
Best Decision of my Life
I left teaching in 2016 to start my health coaching program full time…and health coaching is what lead me to my husband, Lee Kester!
My Passion
I have always had a passion for helping others, making an impact and learning new things. This is why I originally went into teaching. As a health coach, I get to do these things as well. I love helping women to find the time to take care of themselves by getting back to sleep, exercise and eating right.
Hobbies & Interests
When I am not coaching, I love running, biking, walking, trying to play tennis, paddle boarding, boating, swimming, traveling, going to church and hanging with friends and family.
Eating Habits
I don't really follow a plan. I strive for 80-90% whole foods (foods that God created from plants) along with gluten-free, dairy-free and sugar-free (mostly) and 10% occasional splurge. I love dark chocolate and my mother's pound cake and carrot cake!
Health Challenges
In my twenties I dealt with athletic bulimia and hypoglycemia. When I turned 30, I gained over 30 pournds on my size 0 frame and went into a depression (started with my first running injury). My 30s are marked by one setback in running after the other (2 stress fractures and tendonitis in my left foot, bursitis in my right hip, stress fracture in my left hip, and numerous pulled and strained muscles). Currently, I am healing my gut from H. pylori and inflammation and I have an auto immune disease called Hashimotos.
Drink of Choice
I love waking up and starting my day with warm, lemon water followed by black, organic coffee. During the day you can find me drinking cold, lemon water and when I want to splurge I love Fishcamp's Camp Lemonade drink.
Worst habit: I bite my nails!
Favorite Vacation
Every year Lee and I take off for the mountains in North Carolina for my birthday. I LOVE the mountains. During this time we hike and explore a new town.
Surprise!
I am a director of a nonprofit that I started with the help of my mother. My nonprofit is called Live Like Liam, and I started it in January 2021 after my 19 year old cousin was murdered in December. I raise money through running half marathons for scholarship funds to faith-based schools.
Click here to browse some amazing products Martha is recommending right now.