It's time for you.
Discover how personalized health coaching from board-certified health coach Martha Kester can help you be your best self - for you and those around you.
Learn More
Schedule a Free Consult
Our proven process and personalized 1-on-1 health coaching make healthy living attainable for anyone. Here's our formula for success:

Plant-Based
A plant rich diet doesn't necessarily mean full vegan or vegetarian — it just means that the plants on your plate are the main characters!

Active Lifestyle
Being active doesn't have to look like running and lifting heavy weights. We'll work together to find activities that you enjoy — while helping you stay fit.

Understanding
Clearly understanding your goals, your motivations, and your values and strengths is the first step to building healthy habits that will stand the test of time.

Stress & Sleep
Stress and poor sleep habits go hand-in-hand, often leading to obesity, hormonal imbalance, and other health issues.

Elimination
Most people don't realize the impact the 7 main allergens (dairy, gluten, yeast, soy, eggs, peanuts and corn) are having until they cut them out and then reintroduce them 1-by-1.
Why Work with a Health Coach?
Here are a just a few areas a Health & Wellness Coach can help:
Gut Health (easing belly bloat)
Finding Work Life Balance
Get 2 Weeks of Easy, Healthy Breakfast Recipes!
Building healthy habits that stick is all about having a plan. Sign up for our free email newsletter and I'll send you a FREE 14-day plan, including daily breakfast recipes, a detailed shopping list, and tips for starting your day right!
Martha Kester is a board-certified health coach with a passion to help people build habits that lead to healthier, happier lives.
A native of Beaufort, South Carolina, Martha's journey to health and wellness began nearly two decades ago as a young adult struggling through a number of mental and physical challenges and searching for greater balance in her life.
A full-time elementary school teacher at the time, Martha found herself perpetually stressed out, grumpy, sleep deprived, and burdened by constant injuries. One day, a friend who Martha worked out with after school remarked, "You light up when you work with us. I don't see that when you are in the classroom." That's when she knew something had to change.
What are people saying about our personalized, 1-on-1 health coaching?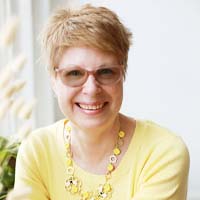 "Working with Martha on two occasions now has improved my overall wellbeing and quality of life. Call her…it feels good to feel good!"
"As of last week all of my levels were in the normal range and I am no longer needing the medication. My doctor attributes it to better exercise, diet and sleep. Thank you!"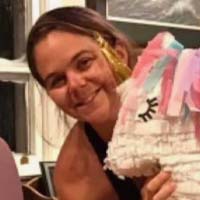 "She helped me realize that it is ok to take care of me. So so so glad I decided to email her and ask for help! I feel taller, more confident and more independent!"
From the Pause Wellness Blog
Recipes & health coaching resources to help you live well.
   Most grocery stores today carry organic products which means you often face a choice between buying conventionally grown products like an apple versus an organically grown apple.  Both apples are red, shiny, and firm.  They both provide vitamins and...